Podcast: Play in new window | Download
Subscribe: iTunes | Android | RSS
In this episode, Jeff and Brett start with doing a deep dive discussion on Brett's book writing process.
What transpires is a distinction that is much, MUCH bigger that book writing, and infinitely more useful, impactful and critical for any entrepreneur, or "want-trepreneur."
Brett reveals his first step in his business strategy that has helped him create several seven-figure businesses…
Without adopting this one step as the FIRST Step, your entrepreneurial quest is destined for a life of frustration, shortfalls, and disharmony in your business and life.
This improvisational Deep Dive is but only one of a series of talks that will keep you riveted and eager for the next episode.
Listen, Enjoy and Learn!
---
If you would like to grab a copy of Brett's book head too:
http://brettcampbell.net/deepdive
and see how to get your hands on $347 worth of free bonuses!
We would love to hear what you think of this episode. So please leave a comment below.
Subscribe to this podcast in iTunes, click here.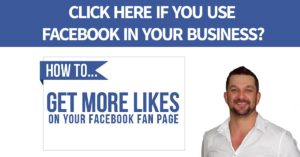 Comments
comments