Podcast: Play in new window | Download
Subscribe: iTunes | Android | RSS
If you are an entrepreneur then you can not miss this episode.
It will literally BLOW your mind.
Find out more about Alex here:

At the age of 8 years old a family business failure started Alex professional career. Awkward in the rest of the world, the rules and organization that business inherently provided made him feel at home. He has dedicated his life to answering the question 'how do you make business grow?' This led to the question, 'how do you help people grow?' this led to success far greater than he should have been capable of and the discovery of a meta personality type among us: The Entrepreneurial Personality Type.
For the past two decades Alex Charfen has been creating and curating proven business philosophies, models, and strategies geared specifically for entrepreneurs. Experts in business growth with majority ownership of several multimillion-dollar businesses, Alex is actively combatting the "entrepreneurial dilemma" that so many small business owners face.
He's been invited to share his strategies with business owners across the country and around the world. Alex is regularly called on by major media outlets, including MSNBC, CNBC, FOX News, the Wall Street Journal, USA Today, The Huffington Post, and more, to provide is unique views and insights.
Today, Alex lives in Austin, Texas and owns properties in California and Colorado. He enjoys with spending free time Cadey and their daughters Reagan and Kennedy.
---
We love your feedback and your questions! Keep them coming.
We would love to hear what you think of this episode.So please leave a comment below.
Subscribe to this podcast in iTunes, click here.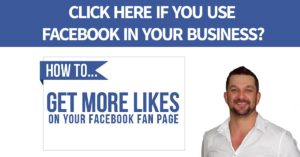 Comments
comments