Podcast: Play in new window | Download
Subscribe: iTunes | Android | RSS
In this episode, Brett and Jeff Dive Deep into the psychology and process of creating a recurring customer and keeping them for life.
Keeping your customers interested by being interested in them, engaging and exciting.
Auto Ship Programs that also Move the Free Line.
How the right gift can prompt bigger recurring orders.
Identifying the type of customer that wants the ease and simplicity of auto shipments and then speaking their language.
Help people by helping them to stop thinking.
Working with other providers in related spaces to offer your product.
Own the racetrack and diminishing your reliance on JV's by creating the tools to become a one stop shop.
We would love to hear what you think of this episode.
So please leave a comment below.
Subscribe to this podcast in iTunes, click here.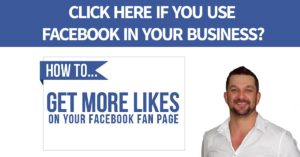 Comments
comments