Podcast: Play in new window | Download
Subscribe: iTunes | Android | RSS
In this episode Brett interviews online marketing expert James Schramko.
In this episode we cover:
The secrets to building a 7 figure online subscription business model
Tips on how James has built a virtual team of over 40+ people
A framework that James uses every time he is being interviewed on a podcast show (no one is doing it, and YOU should)
Where the state of the Internet is heading
and so, so much more.
This episode is literally jamb packed with audio goodness.
Find out more about James by visiting his website: Super Fast Business.
We love your feedback and your questions! Keep them coming
We would love to hear what you think of this episode.
So please leave a comment below.
Subscribe to this podcast in iTunes, click here.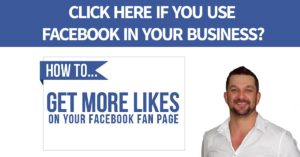 Comments
comments