Podcast: Play in new window | Download
Subscribe: iTunes | Android | RSS
In this episode Brett reveals exactly how he sets up and runs Facebook adds.
In the past 2 years he has invested over 300k on advertising and has learnt a S*&T load.
He uncovers:
How to set up Facebook adds that WORK and make MONEY
What Add option to choose so you receive the best ROI
What to avoid that will end up costing you $$$
and so much more…
We would love to hear what you think of this episode. So please leave a comment below.
Subscribe to this podcast in iTunes, click here.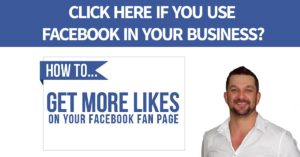 Comments
comments