Podcast: Play in new window | Download
Subscribe: iTunes | Android | RSS
In this episode Brett and Jeff interview the amazing Phoebe Chongchua.
Phoebe Chongchua is a multimedia Brand Journalist, travel and lifestyle Host. She is also the founder and Host of The Brand Journalism Advantage Podcast. Phoebe also founded,  PCIN.TV, which curates content from around the globe as well as airs video from her online publications: Live Fit Magazine and The Plant-Based Diet. Her Brand Journalism agency, Live Fit Films specializes in business video storytelling and production for the Web and TV.
We discuss:
How to think like a journalist
How to create KILLER videos to promote your brand
What is the BEST length of video to captivate your audience
Creating the news HOOK
and so much more…
We would love to hear what you think of this episode.
So please leave a comment below.
Subscribe to this podcast in iTunes, click here.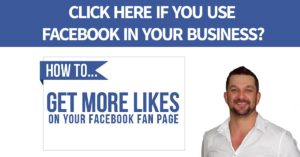 Comments
comments