Podcast: Play in new window | Download
Subscribe: iTunes | Android | RSS
In this episode Brett & Jeff interview Ben Simkin.
Ben Simkin is considered a business growth expert amongst Industry Leaders and Small Business Owners a like – a lifeline for businesses yearning to grow.
He is the "go to" for CEOs and marketing professionals looking for certainty and success for their businesses, initiatives and projects. Referred to as the Billion Dollar Marketer, he has personally advised, implemented and instigated multiple successful marketing campaigns in Australia and also the United States in various industries and added millions of dollars of revenue to the clients he serves.
In this episode you will discover:
Million dollar Facebook strategies
What makes a Facebook expert
Time saving tips on getting started with Facebook advertising
A Facebook tip that will save you $1000's of $$$ but could make you millions
and so much more…
You can find out more about Ben and his Facebook mastermind group here.
We would love to hear what you think of this episode.
So please leave a comment below.
Subscribe to this podcast in iTunes, click here.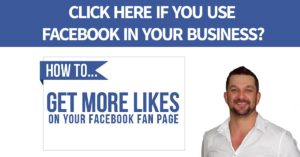 Comments
comments