Podcast: Play in new window | Download
Subscribe: iTunes | Android | RSS
In this episode, Brett and Jeff talk to Brandee Sweesy the Hangout Marketing Expert.
Brandee has been hired by the biggest names in the Internet Marketing space as she has a formula for helping entrepreneurs, coaches, speakers, authors and seminar leaders how to expand their reach with minimal effort and hassle.
Brandee shares some serious nuggets…
Her sure fire formula for ranking at the top of Google by positioning yourself as current and relevant without being an SEO expert.
How to position yourself as the authority and how to guide your prospects to do what you tell them to in 4 simple steps.
How to set up your first Hangout and start playing the Big Game in less than 5 minutes.
How to "Close the Empathy Gap" and become more real to your prospects and clients than ever.
Brandee is much more than a Hangout Marketing Expert, she is the ultimate guide to customer engagement.
You do not want to miss this episode!
Find out more about Brandee here!
We would love to hear what you think of this episode.
So please leave a comment below.
Subscribe to this podcast in iTunes, click here.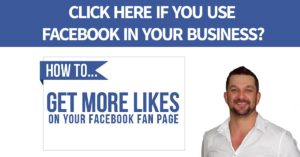 Comments
comments