Podcast: Play in new window | Download
Subscribe: iTunes | Android | RSS
In this episode, Brett and Jeff talk about the Uberfication of our global economy and how "Adapt or Die" is not just a cool phrase, but a real warning to all of us.
Brett discusses his experience with Uber and how his first ride changed the way he will look at business and customer service forever.
Jeff gives many more examples of Uberfication and the amazing opportunities all of us have to play on a bigger stage by concerning ourselves with the single customer experience.
Brett and Jeff talk about the power of a focused and purposeful app and how it can trump all your marketing tools.
The hosts discuss the newest contributors of our economy, the Millennials and how they will shape how we engage in the new economy.
Ignore this episode at your own peril (not really, but maybe).
We would love to hear what you think of this episode.
So please leave a comment below.
Subscribe to this podcast in iTunes, click here.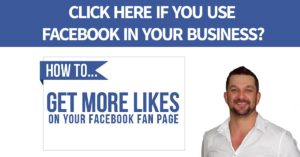 Comments
comments