Podcast: Play in new window | Download
Subscribe: iTunes | Android | RSS
In this episode, Brett & Jeff talk about fishing and relationship development.
Jeff shares the common methods of catching fish and and reveals a powerful metaphor about fishing and business development…
"The lower the tech the catch method, the higher that quality the fish."
Jeff and Brett move back and forth from fishing to Biz Dev with this concept and reveal the methods for world class relationships and how they are right in line (pun intended) with the quality catch methods in fishing.
How are you catching your largest population of prospects?
How are you evolving in those relationships?
What lower tech methods are you using to create greater intimacy?
How do you communicate personally and in business relationships closest to you?
Listen close and listen often to this one. There are some real treasures found when we decide to toss the tech and really connect and engage the old fashioned way.
---
We would love to hear what you think of this episode. So please leave a comment below.
Subscribe to this podcast in iTunes, click here.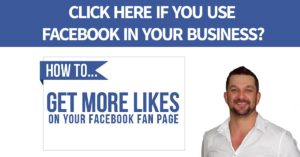 Comments
comments