Podcast: Play in new window | Download
Subscribe: iTunes | Android | RSS
In this episode Brett interviews expert Robert Coorey.
Robert is a #1 Best-selling author of Feed A Starving Crowd, Robert Coorey is a Reality TV Pilot Host and wildly successful marketer.
Recently listed by Startup Australia as one of Australia's Top 50 Entrepreneurs.
He's built a super-responsive global online community of serious business owners, almost broke the world record for most number of people in a webinar, filled up dozens of live events, been featured extensively in the media, launched three best-selling books and signed a Reality TV show deal with Hollywood.
Get a FREE copy of Roberts Book here.
We love your feedback and your questions! Keep them coming
We would love to hear what you think of this episode.
So please leave a comment below.
Subscribe to this podcast in iTunes, click here.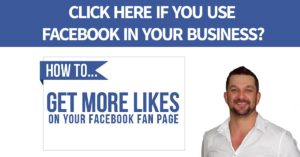 Comments
comments