Podcast: Play in new window | Download
Subscribe: iTunes | Android | RSS
In the first of this 2 part episode, Brett and Jeff talk about Jeff's travels and participation in JJ Virgin's Mindshare Summit and Strategic Coach…
Jeff reveals the power of collaboration and how it trumps competition 100% of the time.
How attending events like this armed with a follow up plan can create massive lifelong relationships and opportunities.
What is your Unique Ability?
How to breakdown your daily activities, categorize them and eliminate almost everything that is not your Unique Ability.
Why being Excellent at something can actually hurt you.
Shannon Waller, Super Star from Strategic Coach and videos you should watch every day.
This and much MUCH more in this jam packed episode!
We would love to hear what you think of this episode.
So please leave a comment below.
Subscribe to this podcast in iTunes, click here.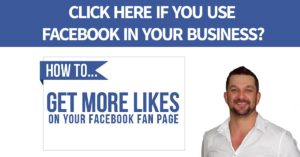 Comments
comments